Editor's note: This article was initially posted on the 5th of October and updated on the 2nd November 2015, 24th November 2015 and 10th December 2015. The updates are located at the end of the article. The 24th November update confirms the next iteration of Penguin will be 'real-time,' and the 10th December Update confirms that Penguin will not be launched until 2016.
Over the last week or so, there has been an increase in chatter about the upcoming Penguin update due later this year. Reports suggest that the next update will see it transition to "Real-Time" and take place "soon."
Google initially launched the Penguin Algorithm back in April 2012 as a way to prevent webmasters from spamming the search results by mass building low-quality backlinks or obtaining them through link networks or other link schemes. Webmasters hit by a Penguin penalty will often need to disavow their bad backlinks and wait for a refresh of the algorithm before seeing a recovery.
With the last update back in December 2014, it can mean a long wait to see any recovery and cause much frustration for webmasters. With the Penguin update transitioning to "Real-Time," it will mean quicker recoveries for legitimate websites while allowing the penalization of spammers websites much faster. For white-hat SEO's, this is a highly positive move.
Confirmation that the Penguin Update will be in **real-time and continuous **was initially indicated by Gary Illyes at SMX Advanced, and more recently by him at SMX.
When will the Google Penguin Update Happen?
On the 25th September, Google Webmaster Central Hangout John Mueller at Google Switzerland was asked if we might see the latest Penguin Update before the end of the year. His response, while vague, indicated that it was coming, subject to many caveats that it could still be delayed:
I feel comfortable making that far of a future decision. So I would guess but … it is hard to say.

Sometimes we see things where we have all the internal information all lined up, we're going to launch this in two or three days and everything is going to be awesome. And then something pops up and then we say we have to fix this problem first, or there's something with this data, and it gets delayed for a couple of days or maybe a couple of weeks. And these things always come up. And it's something that I think it's something that we need to make sure we respond to, and we don't just roll out something that isn't entirely ready.

So from that point of view, if it's more than a month out, then, we can't really say anything.
You can see the video of the hangout below (skip to minute 28 for the question and response):
A little more information of the likely time scale for the Google Update was given by Gary Illyes at SMX, and reported by Barry Schartz:
Google's @methode said Penguin will be updated in the foreseeable future and will be realtime, that is the goal. #smx

— Barry Schwartz (@rustybrick) October 1, 2015
This indicates that the update is much closer than we think. However, taking John Mueller's comments into account and as we have seen before there is still the possibility that the release will be delayed.
Final Thoughts
As we mentioned at the beginning of the article, the update should, in theory, result in faster recoveries from any Penguin Penalties. One issue, though, is that spammers could exploit the real-time updates. Because they can now spam links at their website safe in the knowledge that a disavow file could quickly revert any bad links they make, we may see link spamming increase. Equally, the possibility that negative SEO may now be more effective should also be considered.
We suspect that Google has already considered these points and has safeguards in place, although this is just speculation on our part. It is possible that delays may be in place for any Disavow files to take effect, or that they have something more complex in place. They also may feel comfortable with their safeguards (whatever they may be) to prevent legitimate websites being affected by negative SEO. As SEO's test these things out once the update is launched, we will surely find out.
Update 1 - 2nd November 2015: Google Says that Penguin 4 should be Released this Year but "might not be real-time."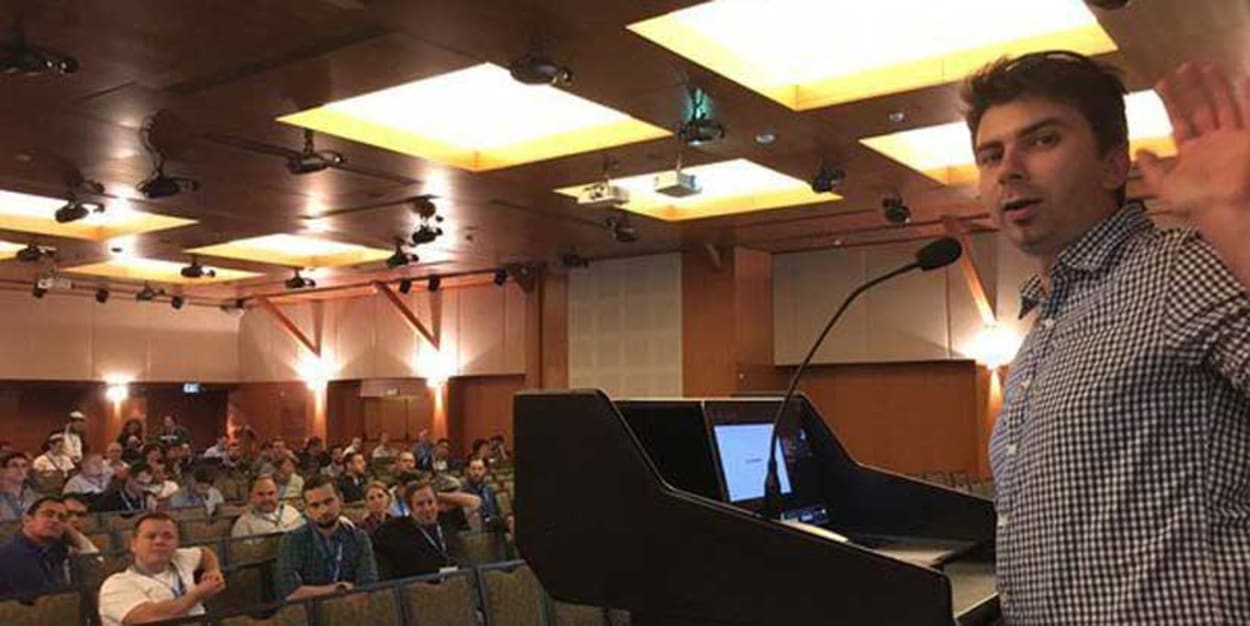 At SMX Israel during Gary Illyes keynote speech, Seroundtable Editor Barry Schwartz asked whether Google Penguin will be launched in a "few or several weeks," and will he "guarantee this release to be the real-time version."
In response, Gary indicated that as far as he was aware, the timetable for the release of Penguin had not changed and that they still hoped to release it by the end of the year. There was no narrowing of the time frame.
Gary also confirmed that their intention is for Penguin to be real-time from the next release, but he qualified this answer by stating, "you never know." The reaction by some well-known SEO's was that of surprise:
Gary Illyes at SMX Israel said the timeline is by the end of the year & it *might not be real-time*. Wow. #seo https://t.co/2zVzXqNT04

— Glenn Gabe (@glenngabe) November 2, 2015
Let us cross our fingers and hope that the real-time version is launched, this time, noting that this is not the first time Google has had our hopes up.
Update 2 - 24th November 2015 - Googles Gary Illyes confirms that the next Penguin update will be real-time.
It seems that Gary Illyes is now confident that they are going to be rolling out a "real-time" iteration of Google Penguin when it is rolled out later this year. Furthermore, he indicates that it will be a "big change," which may imply that the impact of the next update will be significant, or it could just be making reference to the inner workings. Only time will tell.
@forefront1 it will be an update to the algorithm. The new iteration will be realtime which is a huge change

— Gary 鯨理/경리 Illyes (so official, trust me) (@methode) November 23, 2015
With the update due to be rolled out this year, there is not much time left before it arrives. The good news with it being real-time is that it will be easier to recover from any penalty if you are unlucky enough to be hit by it.
Update 3 - 9th December 2015 - John Mueller indicates that the Google Penguin Real-time update will not be launched until next year
With Gary Illyes previously suggested that Google Penguin will be updated by the end of the year, SEO's and webmasters have been on edge. While Gary Illyes was cautious in previous comments not to commit to a definite release (i.e., "he hoped it would be launched," the latest news will come as a disappointment to those previously hit by the algorithm. It has now been 14 years since the last iteration of Penguin hit.
On the 4th December 2015, Piotr Cichosz asked John Mueller and Gary Illyes," _is that true? No Penguin Update in this year? _". In response, John Mueller indicated that " _Yes, it's looking that way _," further making reference to a pet penguin type toy. Rather than explain, check out the full tweet, and associated reference below:
@shpyo @methode Yes, it's looking that way. You can make your own though: https://t.co/bWnZ6TXajs

— Hey John, Your profile caught my eye. Ouch. (@JohnMu) December 4, 2015